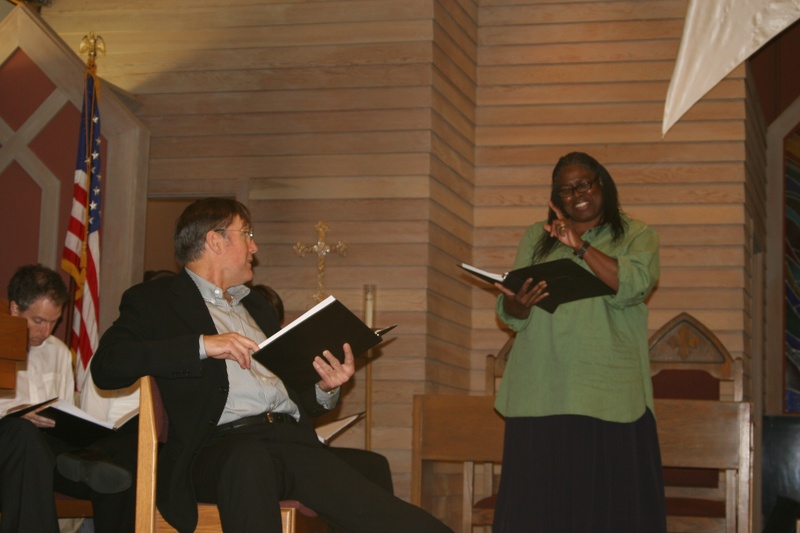 KING'S GAMES
Staged Reading April 13, 2013
Barry Saltzman    -    David Fruechting    -    Earnestine Phillips

No news from me has turned out to be very good news, indeed:
Dad is his former self, again, getting stronger and better every day - if you didn't know him, you wouldn't notice he had slowed down.

I have continued to prepare for the staged reading of KING'S GAMES: A Memoir of Richard III on June 15th. Part of the challenge is trying to get a complete cast - all in the same place at the same time. Even with minimal rehearsals (to assure that everyone onstage knows where they are supposed to be, so they don't crash into each other), when you have cast fine actors in just the right roles, the probabilities of losing them include the unanticipated arrival of visiting family/friends, who simply must go to Disneyland now (meaning: pick-your-absolutely-necessary-rehearsal day(s) or - gasp! - the Saturday of the performance; sprained limbs, broken tree limbs ("It's on my car!"); dental emergencies; or (the Good Lord be Praised and one cannot but be green with envy while proud as punch) an actual, residual-generating, paying Job! 
Such is the life of a theater professional in Los Angeles. Nothing trumps money and screen time, with credit, except lots more money and a juicy leading role opposite Meryl, Brad or pick-your-Tom. (Participating in free theater isn't a tax write-off until you have earned enough to be obliged to pay taxes.)

Thus far, of thirteen actors (no cracks about that being the number present at the Last Supper - I'm counting Carol Barker, who's reading Stage Directions, as one of the actors, since she's an actor and that makes fourteen, thank-you-very-much), we've called in five replacements and are still looking for a suitable first casting of one of the roles. (I won't say which one because I have someone specific in mind and am applying charm and constant prayer in hopes of achieving the coup.)
So, those of you who are reluctant to hie out of the house and to Woodland Hills, California, next Saturday, June 15, 2013, may well regret your inertia. Not only will you miss the solution to a mystery (what-the-heck, it's only 530 years since the thing supposedly happened), you will miss the enchanted moment of 2 p.m., PDT, when we all find out whether a complete cast has been assembled or if the harried writer/director will be forced into pretending to be whoever is missing at the moment - after greeting the crowd and making generous, humorous and wildly embarrassing excuses, beforehand.
Oh, and while I've got your attention, last Saturday, I was elected President of the California Writers Club - San Fernando Valley Branch, beginning July 1st. I love those folks. If you own copies of "Dragon Solstice," and/or "Dreams & Portents," blame them. Without SCW-SFV, I wouldn't have had a clue in the world as to how to get into print, in this day and age.
Hate to say goodnight, but I've got to go chase down another actor.