There's a lot of catching up: details of the trip to and from Leicester, about which I did not blog daily, as I had intended to do; the discovery of the major goof in what I thought was the final version of KING'S GAMES: A Memoir of Richard III, duplicated in KING'S GAMES: The Commentaries – and the shepherding of both books through the review process one more time; then finding out the reason why I had slowed down and everything was taking so long: my health.
The Sleep Study I had no time for, before leaving the country – and then had to wait two weeks, after returning, before it could be done - was very enlightening.
Although I have no idea how in the world I could stop breathing on an average of 65 times an hour (one of which lasted 23 seconds) and still be around to type this, I am three weeks into CPAP therapy and actually staying awake most afternoons.
Staying awake is only now finally translating into, "literarily functioning." I have spent more time being amusing and smarmy on Facebook than tending to business – because, for the last several months, I couldn't face having to confess than I am no longer a Spring Chicken, that my spring has sprung, and that my concentration level was somewhere at the elevation of Death Valley.
However, last Saturday, I turned a corner and it was great. I may not be remanufacturing sleep-deprived brain cells, but at least am finally awake enough to know I'm not sleeping.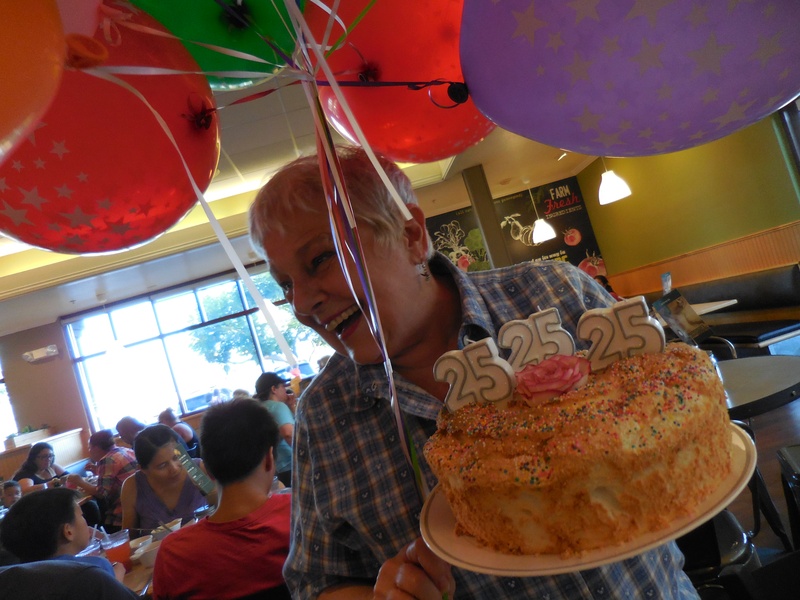 I can at last face the fact that Old is Not Yet Dead – and a definite advantage over the latter. It was a terrific day.
This afternoon, I actually sat down and created the title card for the PowerPoint presentation, "An Evening with Richard III," which will include some Wars of the Roses background and a whole bunch of photos of the historic occasion, along with my modest adventures in Leicester. The whole thing has to be outlined because those of us who know me, know that if I wing it, we'll be there until the following Tuesday, when I run out of photos.
It was a brilliant experience, and I look forward to sharing it at 7 p.m. on August 25 in Woodland Hills, California, but it's going to be a semi-private event, by invitation only, as the venue has limited seating.
If you are interested in joining us, please message me here (or on Facebook with your email address) and I will put you on the invitation list. You will receive a proper Evite for a response. I'm not going to put up a Facebook invitation page, just announce it on each of my Facebook Author pages.
In the meantime, I'm aiming to set up a schedule of monthly blog entries, probably around the 20th of the month (which will be an easy date to remember) – and am considering casting around for a guest blogger or two.
Onward!